Featured Website - Inside Out Landscaping
---
The Inside Out Landscaping website was created to market the company's high quality landscaping and renovations services.
The website was designed to have an organic look and feel. It contains extensive photos of the landscaping work, including water features, gardens, interlock, decks and fences. The photos are numbered as customers frequently reference specific photos. The website is refreshed with new photos and content annually.
The responsive website design conforms to the window size of any device: desktop, tablet, mobile device, etc.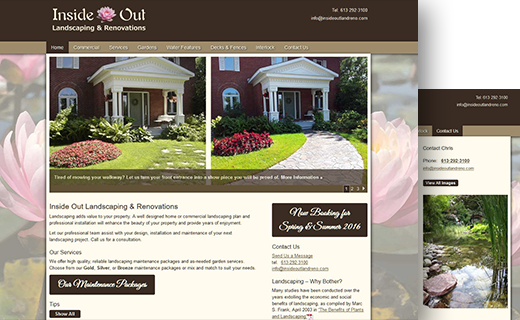 See the Inside Out Landscaping Website.