Featured Website - Ponds & Aquaria
---
The Ponds & Aquaria website was created to market the company's landscaping, water garden and aquaria products and services. Our client, Richard Inchley, has extensive education and experience in the water garden, landscaping and fish farming industry. The online marketing exposure created by the website increased business and sales substantially, resulting in the construction of an additional greenhouse.
The website was designed to showcase Richard's work. It contains extensive photos of the landscaping work, including water features, gardens, as well as his nursery stock of perennials, water plants and pond fish. The photos are numbered as his customers frequently reference specific photos. The website is refreshed with new photos and events annually.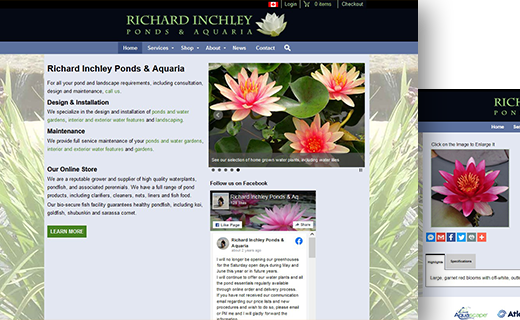 See the Ponds & Aquaria Website.