Featured Website - X-L-Air Mechanical Contractor
---
The X-L-Air website was created to market our clients' Prime Mechanial Contractor company, based in Ottawa, ON. X-L-Air designs new buildings and refits existing structures to be highly energy-efficient and deliver long term cost-saving benefits. This encompasses mechanical, lighting and automation control systems.
This website has a customized database and Content Management System (CMS). The CMS is extremely easy to use, requring minimal training.
The responsive website design conforms to the window size of any device: desktop, tablet, mobile device, etc.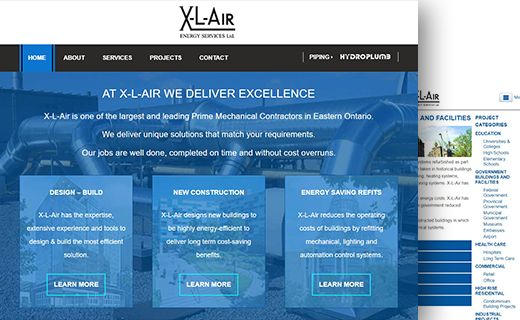 Visit X-L-Air Website.