Featured Website - ProActive Athletic Therapy
---
The ProActive Athletic Therapy website was created to market Valerie Beaulieu's athletic therapy health care services.
The website was designed to feature ProActive Athletic Therapy's services and products, such as compression socks, orthopaedic braces and rehabilitating exercise accessories.
This website has a customized database and Content Management System (CMS). The CMS is extremely easy to use, requring minimal training.
The responsive website design conforms to the window size of any device: desktop, tablet, mobile device, etc.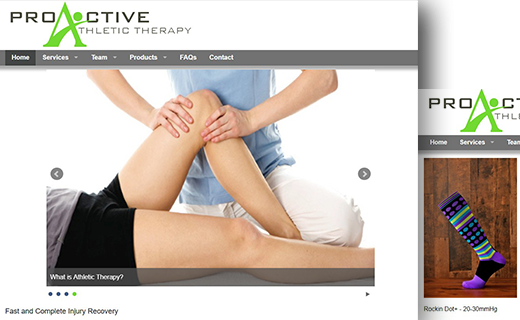 See the ProActive Athletic Therapy Website.