Featured Website - Carleton Place Dog Training
---
The Carleton Place Dog Training website was created to market the recently retired dog training services of Bonnie Galvin.
The responsive website design conforms to the window size of any device: desktop, tablet, mobile device, etc.
This website has a customized database and Content Management System (CMS). The CMS is extremely easy to use, requring minimal training.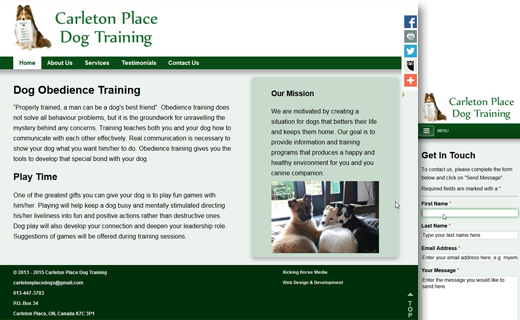 See the Carleton Place Dog Training Website.