Featured Website - Exspans Systems Inc.
---
The RETIRED Exspans Systems Inc. website was created to market software products for the IBM z/OS mainframe.
A 3rd party forum was integrated into the website.
The responsive website design conforms to the window size of any device: desktop, tablet, mobile device, etc.
This website has a customized database and Content Management System (CMS). The CMS is extremely easy to use, requring minimal training.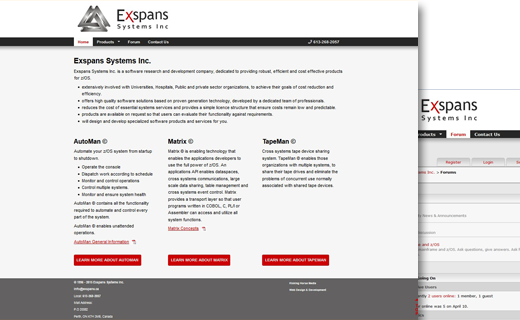 See the RETIRED Exspans Systems Inc. Website.